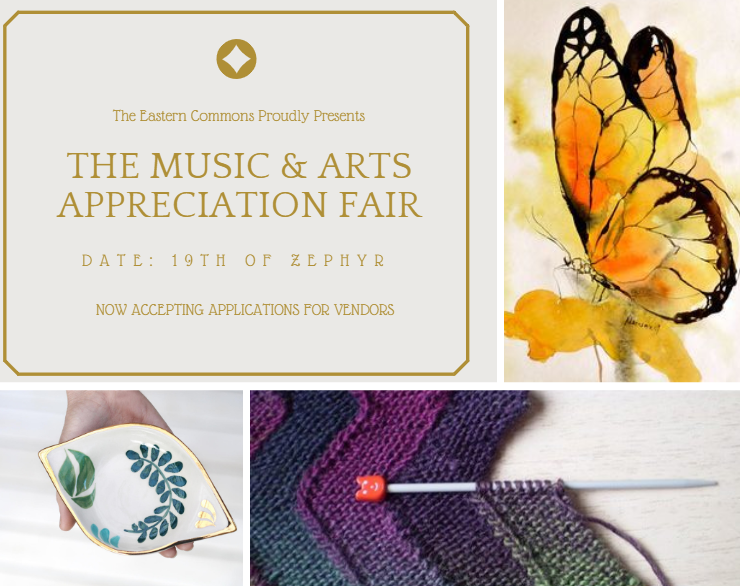 ATTENTION VENDORS!
I need artistic folk for this event and anyone with a food/drink cart.
Have a character who is talented in jewelry making? How about knitting? Or perhaps your character does their best work with a paintbrush?
Have them come and set up a booth, sell their wares, network with other artists, and gain exposure for their talents!
The next Music & Arts Appreciation fair will be held January 19th, a Saturday, @ 5PST/8EST