*Deafening Bump*
It's been a while since I've updated this thread, so here's hoping this post gets it done to everyone's satisfaction!
---
Our week spent in The Grove was a productive one, if a bit sparsely populated - here's hoping more people pop their heads in when our next Hub RP location is decided! Thank you to everyone who interacted with us during our brief stay in the leafy paradise.
Jobs are a thing. While we love DMing our own jobs, we always welcome employment and interaction with/from other player characters/groups - feel free to contact us if you have a job that needs doing or an event that needs guarding!
If you're curious as to what we've gotten up to, why not take a quick gander at some of the Mission Summaries that our members have provided on our main page?
Recruitment will be opening again soon. We currently have two applicants eagerly awaiting replies once the padlocked door is undone, so if you're interested, apply now!


---
A pleasant little hat-tip to those who have provided work, interaction, enjoyment and (of course) funderful RP for us during the past few months - it is truly appreciated, whether big or small! A second big thank you to those within our group who have put forward their masterful DM skills in order to provide a wide variety of content for we, as a guild, to gobble up! Here's hoping that the joint keeps hopping in the months/years to come!
As a final thought, I leave you with one cold-hearted snake of a Charr, eyes empty behind those aviators. (He's a sweetheart, really!)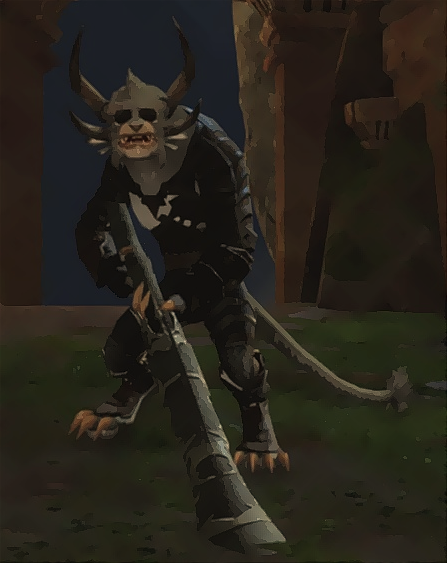 ---