Source: Self Drawn


Character Name: Yissarra
Aliases: Sara
Race: Human
Gender: Female
Apparent age: Early 20's
Hair: Chocolate Brown
Eyes: Emerald Green
Marital Status: Single

Strengths: Optimistic, Determined, Great Listener
Weaknesses: Can be naive, too trusting, shy

Standing at a relatively average height,
this woman holds herself with her head high.
Not to be mistaken for arrogance, her confident
posture seems to be a reflection of her
"looking forward" attitude.
Spoiler: Marie Avgeropoulos

Show

Long, dark brown hair reflects in the sun to show
very faint auburn hues. Her hair is normally kept
down or tossed to one side, gentle waves conforming
to whatever shape they lay into. In a compliment to
her dark hair, she has forest green eyes that sparkle
with her optimism and gentle demeanor.

Yissarra has been known for always doing what she can to look up. She is optimistic and a dreamer. Her interactions with others would normally be very positive because of this, however, she is somewhat shy when it comes to meeting new people. She would much rather learn about others than talk about herself, which becomes obvious if the topic of her life and dreams comes up.
Her positive attitude melds into a confident one as well, and when the rare moment comes that she is faced with confrontation, she sticks to her beliefs. One could say she's even stubborn. Though, when it comes down to it, she is a gentle, kind soul.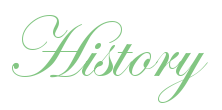 Yissarra Hemlock is a commoner. There is nothing special about her history, and no large fanfare regarding her family. In fact, everything is mostly mundane in her history. Never knowing who her father was, she grew up with her mother on a farm and worked hard to help support the two of them. Always having dreams of bigger things, she gained a hobby of blacksmithing and took to training herself when she had little bits of free time. Her mother wasn't too keen on her daughter doing such a thing, but she let the girl dream, believing full well that Yissarra would eventually get her head out of the clouds.

Recently, Yissarra's mother has passed away. A heavy hit to the heart, she's now left with a choice of just what to do with her life: continue her mother's path of working a farm? Or step up and reach for the dreams that always felt too high for her to grasp.

Still a work in progress! There will be much that is added over time once I get to know her and roleplay her out with everyone.