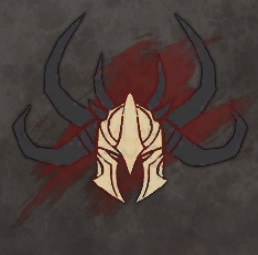 Recruitment:
Open
In Game Contact:
Nocturna.6730
We are a medium/heavy roleplaying guild housed on the Tarnished Coast server.
---
The Dreadknights were created by Sybil Nightingale. She was a Magister in the Priory and worked with the Pact in Orr, The Verdan Brink, and later ventured all the way to Amnoon, in the Crystal Desert. Given the current state of things in Tyria, and seeing how the Pact had their hands full, she took it upon herself to create a guild to pick up the slack. She wanted to create a guild to deal with the threats that the Pact was either unable or unwilling to deal with at the moment.

At its heart the guild is a made up of brave adventurers, soldiers, mages, and all things in between. The Dreadknights focus on culling threats to the citizens of Tyria, collecting and securing cursed artifacts to keep them out of dangerous hands, and just about anything else they can find to get themselves into trouble.

We run combat events, similar to those done in DnD and other tabletop games. The mechanics are similar and work around the same base system. However, if such combat based events are not your thing, we also offer other rp events and gatherings as well!

The guild is currently seeking members to fill its council seats, and to help with hosting events.If you are interested please feel free to check us out and submit an app.